Meet the Kiiltonians
Як це працювати в Kiilto? У нас є близько 1000 історій з 11 різних країн: ось деякі з них. Приємно познайомитись!
Would you like to work alongside Kiiltonians and create your own story with us?
Versatile group of professionals
Kiiltonians are a multi-skilled, versatile group of professionals, with different kind of backgrounds and strengths. We operate within four different business areas: construction, industrial adhesives and fireproofing, professional hygiene and consumer goods. Job functions at Kiilto vary from RDI to production, marketing to sales, purchasing to logistics, legal to customer support and finance to exports, just to name a few.
Lilli Puntti
Head of Product Safety and Sustainability
I've been working at Kiilto
for over 16 років.
The best thing about my work is
that every day is different and we have a good team spirit in RDI.
The most needed skills in my work
are a good memory and the ability to manage entities.
I get inspired by nature.
Henrik Nohed
Purchasing Manager
The best things about my work are committed and capable colleagues, fast pace business environment and big international stakeholder network.
The most needed skills in my job are listening/processing information and ability to get things done.
I get inspired by long-term thinking, such as environmental commitments, and investments in people's wellbeing and development – both very visible areas within Kiilto, and big reasons for me wanting to join the company.
This made me smile today:
This morning's bike ride, I'm very lucky to have such beautiful landscapes on my way to work.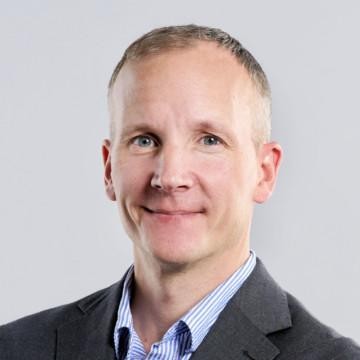 Daniel Jafarneiad
Solutions Manager
The best thing about my work is coming into a company with high sustainability and environmental focus, and goal to expand the Food Industry business.
The most needed skills in my job are being an open-minded, social team player, sense of humour, and understanding that we will never stop learning.
I get inspired by my team, of course.
This made me smile today:
Meeting my team today on Teams.
Check out also these Kiiltonian career stories:
Kiiltonians on a mission for a more sustainable world
Our Promise to the Environment is something that affects strongly our everyday lives at Kiilto. It's also something that Kiiltonians are particularly proud of: being on a mission and taking action for a more sustainably world. Check out the stories below to find out how Kiiltonians feel Our Promise to the Environment can be seen in their work.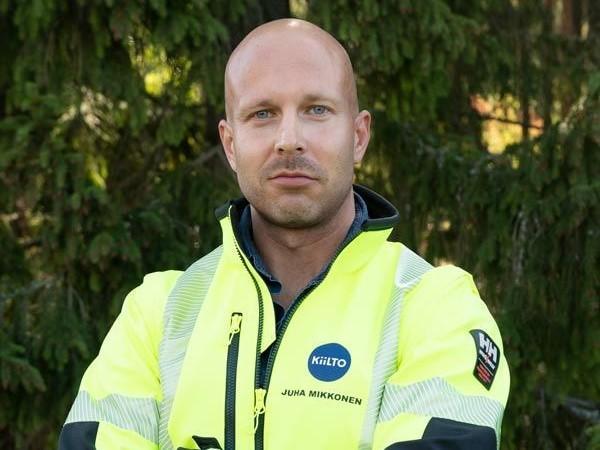 Juha Mikkonen
Key Account Manager
"Shared values are a key element for cooperation with the customers. Our portfolio includes green options, which lays the groundwork for a better discussion. I take professional pride in our innovative and bold, forward-looking approach in environmental matters."
Tomi Peltonen
RDI Manager
"I'm involved in directing a team focused on green material selections. Our goal is to double our use of renewable, plant-based raw materials. We are continuously involved in numerous product development tests."
Stories from the beginning of career paths
We offer plenty of opportunities for people who are in the early phases of their career paths via summer jobs, internships or thesis work. We see these two-way learning experiences valuable, and in many cases we've had the pleasure of continuing the journey together even further. Read the stories from Jonna, Kasper, Valtteri and Matias below about their experiences.
Jonna Hakala
"I truly believe that the experiences I've gained from my summer job will be useful to me in the future. Exports to Russia are important to Finland, and even scratching the surface of the process will be useful to me going forward. In addition, every job teaches new aspects of work in its own way."
Kasper Arvad
"I find Kiilto passionate, friendly and overall amazing. It's a great workplace and the people there are extremely nice. I learned a lot about work practices and teamwork. The myth that older employees want to do things like they've always been done is definitely not true – especially not at Kiilto in Assens."
Valtteri Stenroos
"The best aspects of my work have been my varied tasks and pleasant working environment. In my experience, Kiilto is a diverse and motivational workplace which develops its staff. My time at Kiilto strengthens my belief that I can play a strong role in shaping my own career through hard work, initiative and diligence."
---
Meet Claudia Saarukka
Marketing Specialist
Career path
After high school, I first went to study oral health care. At the same time, I started working part-time as a freelance graphic designer. I quickly realized that the latter felt more like me, which is why I applied to study it more closely and graduated as a Bachelor of Culture and Arts, working in animation and graphic design in various production and advertising agencies.
When I stumbled upon the announcement that Kiilto was looking for a graphic designer, I decided to apply and so my career at Kiilto began. Initially, my duties focused on print media, but today my work consists of wide range of responsibilities within marketing. I work as a marketing specialist for Kiilto's professional hygiene business area, with responsibilities in coordinating international launches and media production.
What it's like to work at Kiilto?
It is easy to stay interested in my work when I'm allowed to do things I'm inspired by. I'm being encouraged to develop my skills in both internal and external trainings, and I also get to quickly try out in practice what I've learned.
I am trusted and get to try and carry out my work in the way I best see fit. We have an open atmosphere at Kiilto, where everyone's ideas are valued and being encouraged to share. Initiatives can be made across the whole organisation and functions, and if they have a clear positive impact, they will be rewarded.
A good work atmosphere is the most significant reason why I enjoy working at Kiilto. We give thanks and encourage each other, and make sure that there is room for changing ideas in the midst of the rush. It is also really valuable that in our work community, everyone is treated equally and everyone is allowed to be themselves.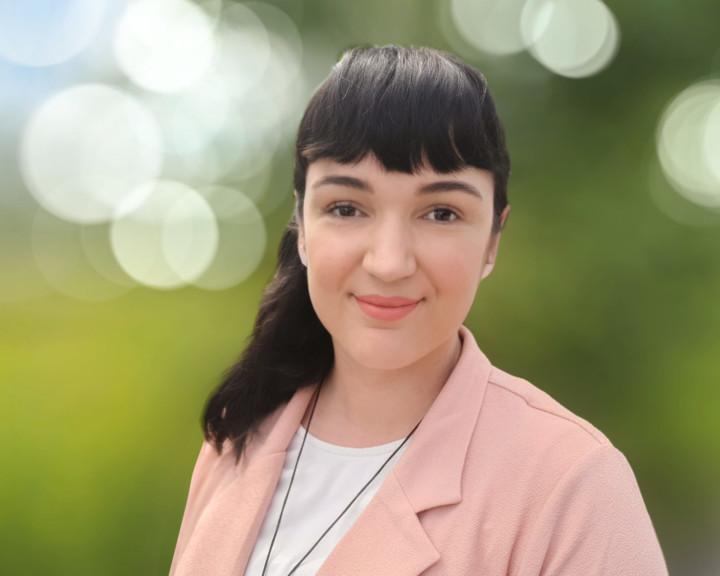 ---
Would you like to create your very own Kiiltonian career story?
Check out our open positions.